What's in this article?
Please ask me questions!
As a lecturer, I can SEE the confusion and the stress on students' faces, so I'll ask "Are you all comfortable with that?" and you get uncertain nods from everyone, while they quietly look around at everyone else. They're hoping SOMEONE will ask the question they're too afraid to ask!
So, what's up with that?! They're in a class. They've PAID to get help, and they don't make use of it. They go and struggle on their own, sometimes even complain that the lecture was useless, but they struggle to take the opportunity to get the help they need. Why not?
If you struggle with something, articulating that, and having someone fill in the specific 'blanks' that YOU have, makes a HUGE difference and can clear up your confusion so fast.
NOTE: This applies to my paying students! Please respect that I can't 'tutor' people for free!
Video: Asking for help
Comments from Lecturers
"I wish students would believe us when we say that we won't judge them for asking questions that might seem silly to them! Answering questions is one of my favourite activities as a lecturer. It feels like I am making a difference to that one student."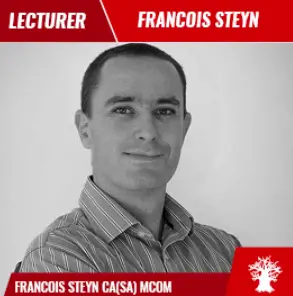 Francois Steyn CA(SA); MCom
Management Accounting & Groups – Tabaldi Education
"If you do hesitate to speak up and ask for some reason, start with the mode
of communucation with which you're most comfortable. Maybe that's email where you can take some time to think about what you want to ask? Alternatively, maybe that's via Skype or maybe that's in person? Start with where you're most comfortable and build your confidence from there to other areas. After a while you build a relationship with your lecturer and it becomes more of a conversation than discrete / formal "consultations". This is great as this makes it more real and authentic, and hopefully mirrors "real" life. Remember that lecturers don't know everything and don't have it all figured out. We failed a lot before we succeeded. Most likely, we succeeded because we failed. We delight in your mistakes because we know you're getting closer to maximising YOU… keep going guys 😊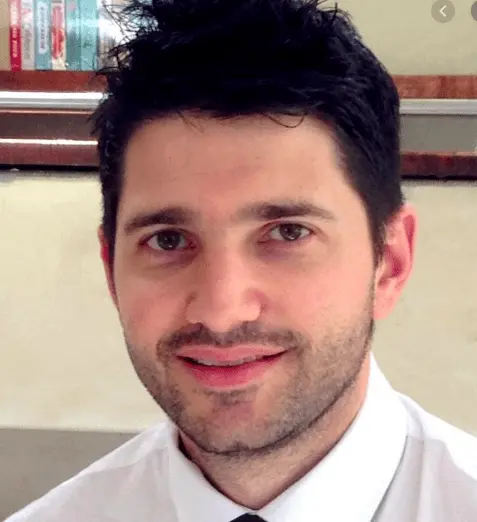 Gareth Olivier CA(SA)
HOD – Professional Accounting; CA Connect (Milpark)
"Part of chasing your dreams is actively managing your studies. Succeeding in life and at your studies is not a passive process, it requires constant work and using all of your resources to achieve your goals. Lecturers are valuable resources that you must get the maximum benefit from. Often the best part of our jobs is engaging students in consultation because it is where we get to address your individual needs!"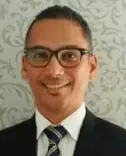 Prof Jade Jansen CA(SA); MCom
Financial Accounting – University of the Western Cape
Asking for help is a professional skill
I want you to watch the video because I want you to think about the fact that your struggle with asking for help is going to affect your worklife as well.
When you're working, you're going to have a new job, new project, new promotion, new client. There will ALWAYS be something new or different that you need to work with. You may not want to, but you're going to have to ask for advice, clarification, help with your work. This doesn't mean that you're stupid, silly, or don't deserve to be there.
Asking for help is a professional skill that I want you to learn.
How long do you struggle before you ask?
I ask my Study Coaching students this all the time. In most cases, they have lecturers or tutors, but they don't really 'use' them wisely!
A lot of times, students tell me that they will ask questions, but they want to figure it out themselves first. This is fine and admirable. BUT, how long do you spend on trying to figure it out alone? And do you have the time for this given your schedule. (For part-time students, this is exponentially tougher). Spending two nights figuring out one detail is just not reasonable!)
I think students need to have a set deadline that they stick to. "I will spend two hours on something, NO MORE. After that, I'll ask for help."
Students generally want to feel totally happy with something before they put pen to paper. So they refuse to do a question until they're sure they'll get it right.
As a lecturer, the best way I can help you is by looking at what you've done, and helping you fill the specific gaps I can see in your work and knowledge (and often… it's not what students think it is!).
Accept that you're not going to know stuff
Before you start your studies, or a topic, take a step back and remember that learning is a process. It's a journey that starts from knowing nothing, to knowing something!
There's no magic switch, for anyone! You start by not knowing something, and you work at it, read, listen, think, practice, and slowly, you know more.
Do your lecturers judge you?
In all the years I've lectured, and all the lecturers I've chatted to (and there are MANY!), I have never heard lecturers judge students for not knowing things.
What they do talk about is how tough it is to get students to open up and ask questions. They know that students are struggling, but they won't come forward and explain what it is, specifically, that they're battling with.
There may be lecturers, tutors etc who students have had bad experiences with (we have bad days too!!!), and that's not great, but your studies are more important than someone giving you a bad attitude. If you can't get help from one person, find someone else!
Advice for getting help
Here's a list of tips to help you ask for help
Don't leave it until the last minute – Everyone else does the same, and it's really frustrating for a lecturer when everyone comes two weeks before the exam to say they never understood the thing from 3 months ago
Take a question you've done with you – Yes, it will be a mess. Yes, it will be something you don't want others to see. But that's what your lecturer is for. To help you with the mess. It's the easiest way for them to see what you're really struggling with
Use your initiative – It's really frustrating to hear a student say 'I don't know anything'. So much easier to help when they say "I've tried xx, and I struggle with yy, I think that I need to do zzz. What do you think?"
Your lecturers are human too – If they're having a long, tough day, it's not about you, don't let it put you off!
Build a relationship with them – No, not on Facebook! From early in the year, make appointments with them to get guidance on your studies. Build a connection that makes it easier for you to ask for help
Don't feel like you need to 'get it right' BEFORE you ask for help! They're there to help you get it right!
If you feel you're annoying them, take a packet of biscuits, a chocolate, or whatever you usually see them munching / drinking. It always helps lighten the atmosphere, and it's a really thoughtful gesture to acknowledge that you appreciate their time
Make your commitment.
Ask those questions!