How can I help you improve your studying?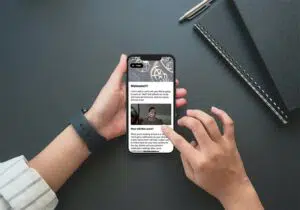 Who needs this mobile app?
Improve the effectiveness of your studying and exam performance
Study Skills, Strategy & Mindset Mobile App
6 Weeks of daily content designed to improve your study and exam skills, adjust your study approach and decrease study stress and anxiety
(See Examples here)
Messaging Function
We'll be messaging eachother to keep in touch. You can ask for guidance, support and I can help guide you
One-on-One Sessions
A one hour online, one-on-one session with me to help you apply your new study approaches and help you with any challenges
Monthly Live Q&A Session
A one hour group online session discussing questions students have. We'll chat about current issues, challenges and generally just 'connect' and keep in touch for your sanity!
Not sure if this is for you?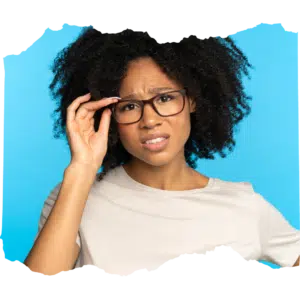 Your time is precious, and you need results, will this help?
I worked full-time, and studied part time through my undergrad and post-grad degrees, so I KNOW that you need to squeeze as much out of it as possible, while not getting distracted by other 'stuff'.
So? Will this help?
You can check out some of my previous student comments if you want to get a feel for how they feel the content benefits them
Improving the effectiveness of your study sessions means that you'll get more from any studying you do. My content is built to give you little bits each day to help improve this little-by-little, so it's manageable on a daily basis and can be applied really quickly.
We may not realise how much our anxiety and stress impacts our study times. Most commonly, procrastination, avoidance of tricky topics, distraction, lack of focus means you take LONGER to get ANYTHING done. If we can address the underlying reasons for these… we can improve the effectiveness of every hour you study.
Study App - 14 Days
2 Weeks Free Access
Study Skills, Strategy & Mindset content sent to your phone daily
Download the app "Nudge for Clients":
(Use the invite id in the link given above)
Excellentist Package
6 Months, 2X One-on-one's, Monthly Live Sessions
$
97
(Or 3 Payments of $35)
6 Weeks of Study Skills, Strategy & Mindset content sent to your phone daily
Monthly App Access
1 Month access to app, Monthly Live Sessions
Study Skills, Strategy & Mindset content sent to your phone daily

Renewable subscription for 6 months (At your option) Cancel anytime

1 X One-on-One Session (in Month 3 only)
What will we cover in the 6 weeks?
Once you register, download the mobile app, use the code you get when you register… and you're ready to go!
You'll get a notification every day (like a whatsapp notification) telling you what todays' content is… click on it, and it'll take you to the app.
Each days' content will take about 10 minutes max. Might be a video, or written advice. (See 'examples of content' below) I include some self-reflection questions and tracking questions to help you evaluate where you are, and where you're going.
I'll explain concepts, explain why and how they impact your studying, and most importantly, give you PRACTICAL advice on how to change or improve it.
You'll be able to message me to ask for guidance, advice, or perhaps just to hear that you're still sane and will be ok!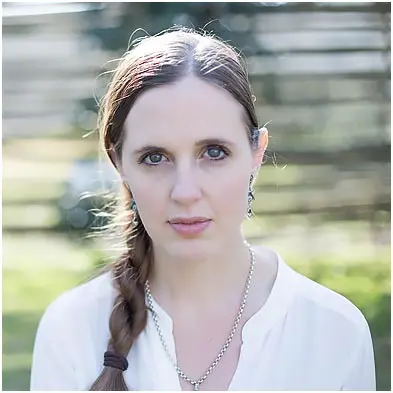 I've lectured students studying towards accounting qualifications for over a decade, and I can promise you that YOU ARE SMART ENOUGH!
Over the years, I realised that no matter how many lectures students attended, no matter how many hours they were studying, no matter how committed they were, they were STILL struggling. As I mentored, counselled and worked with more students, I realised the underlying symptoms and issues that cause these challenges, and I've summarised these in this course.
Everything mentioned there is a full description of me. Thank you so much ,I have started to do questions prior to lessons I feel like I'm on track and I understand better as the focus will be on the sections that I didn't do well and how I missed the point. Thank you so much, I will enrol to Step 2 next month
Thanks Yvonne, got it. I am finding them very helpful my tax and accounting attempts have improved by an average of 12% already!
The videos were so relatable it's scary. It's so powerful and I could already see a lot of the mistakes I was making and have an idea of where I should improve. It sounds simple but simple is not easy. It's also good to know that I am not the only one who was feeling like this. PGDA has been making me feel like I have not been learning a single thing, yet I have been studying so much. I'm eager on taking the next step on your study coaching!! Its exactly what I need and I am FAILING to understand why this is not a part of syllabus
Hi Yvonne. I have been doing questions and I finally have to confront this paralyzing feeling i get when i get to the required and its a discussion question with calculations. I start thinking about what i need to do to answer the question. There's this overwhelming feeling that "I don't know what I'm doing". It's like a nagging voice that casts doubt and distracts me from thinking clearly about what i need to do. Then before know it I'm half way through the time allocated and have not put much down. I rush to put something down which leads to errors and missing information for discussion. Which combination of card(s) will you recommend for me? I need to overcome this
As I was watching the videos, I constantly thought that I've never consciously thought about the things you said... also how about 90% of the time my brain has manipulated me into avoiding difficult questions believing that "they won't pop up" or "they'll only hold about 7% of the entire paper". All in all the videos were a great watch and they already have me adjusting how I approach my studies.
Hey Yvonne 👋🏽 Friday recap: So the BMCR is soooo helpful. I used it this week for some of my tuts and realised the following: (A) I could actually pass and do well in assessments if I focus on the basic marks. (B) it took me quite long to distinguish whether a mark was basic/average/HG. Sometimes when I was uncertain whether a mark was basic or average I would make it a basic mark... it definitely changes what I think I need to work on!
My goodness, you hit the nail on the head. I can relate to almost everything you spoke about in these videos. My mindset is kind of fixed. I will not do a question If I feel I'm not ready. I'll be making summaries, revise, changing study plans and everything but doing questions. When I do eventually do the question and get stuck, its back to the drawing board, let me master the basics, more summaries and go through this whole cycle again. And when the exams are here, and I realise I need to do these questions after all and my summaries were just a waste of time or a negative coping mechanism to face reality.
The videos were really eye opening! haha... I'm finding it difficult to find words to articulate my gratitude. I echo most of the attendees sentiments, in that I am a perfectionist and have a fixed mindset. It was as if you were speaking directly to me. Not only is this going to help me with my studies, it is also going to help me in my life in general I believe. I'm doing CTA for the second time, I have put in more hours this year than I have ever done my entire school career, working much harder, but I am still failing and the feeling of Failing really sucks Yvonne, that's when I realised that I have a problem. I have a lot riding on me passing CTA this year, so there is also a lot of pressure.
Just to let you know, I'm pushing doing questions and starting to believe in myself! Confidence is slowly building up thank you so much to open my eyes and mind. I'm positive and trust this new way of studying cause I can now identify my knowledge gap easily and quick I'm looking forward to improved results in test 3
I had a meeting with Yvonne recently after not successfully completing my PGDA. I was completely heartbroken and feeling so lost and even willing to drop the CA journey completely as I felt that maybe it was not for me. Yvonne truly helped me to see the light of a very dark tunnel, she provided me with brilliant insight on how to move forward and even how to come to terms with my failure. Her advice and knowledge is truly remarkable and I 1000% recommend going through her blogs, videos and even setting up a session with her.
Hello Yvonne!! Its been a while..... so I passed my CTA!!!! I got 3 supps and I felt like dying but I went and I just gave it my best and it worked! I honestly would not have done it without you and for that I want to say thank you so much for changing my mindset in a lot of ways. For Financial management, we got Standard costing in the Supp and I did not even study it , but I just calmed myself down and said, "I dont remember but I will try to write what I remember". That gave me strength and I thought to myself that if I just freaked out at that point I would not even finish writing. Thank you so much for teaching me that I am not a victim and that I need to work hard and complain later 🙂
Thank you so so much for all the skills, tools and motivation! It really went a long way.
I think I should make feeling stupid my friend, and just accept 'it' for who 'it' is, and continue with my journey. I can relate to so many sections within the article. It gives me hope that my goal could still be reached even with all the struggles. Thank you so much for the encouragement.
Hey Yvonne! OMG I just went through the skills cards and I just wanted to share how I'm so super duper excited to start using them 😀
Dear Yvonne. I got results this afternoon and passed ITC. Your content and thinking really assisted me. Thank you
Thanks Yvonne, the cards are helping me to improve my studying everyday
Good morning. I am really finding this information useful on a daily basis. Both on a CTA and personal development level. However, my plea is what can l do in an exam situation, whereby l have done all the things you say, the questions, the BMCR, the 'thing' etc. What do l do when l come across a question that l know nothing about on a topic that l would have read and l am comfortable theoretically and exam technique wise? As it stands it appears the questions are changing like you once mentioned in one of your videos. Almost as if the books we're reading or the questions we're doing are outdated. In short just confirm the practice questions we're doing arent outdated.
Thank you so much... you're right, that's what l have been doing. I was only doing easier question. I often find it tough to attempt new challenging questions as l find it hard, so I rather do the old question l already have an idea of. I will change my strategy
Thank you so much Yvonne, indeed i have lost course while I was studying just the thought of not making it would make me lose focus but rather now the excitement of winning should be greater than that of losing
I appreciate how you still reach out to us even when we are quiet. You are doing an amazing job and I am honestly surprised that not many people understand the depth of your courses, all they want to hear is the answers to their module questions when you are offering so much more than that. My confidence in my ability to construct knowledge for myself has improved tremendously, all thanks to you🙏🏿🥰
Just finished listening to the Just 3% video really needed to hear thank you. Off to working on that 3% now one question at a time
Been using the BMCR tool and it's really helpful. Through attempting questions you actually cover a lot of ground and when you then go back to the topics to read more it's much easier
Hello Yvonne. I was watching one of your performance management videos and I realised anxiety and exhaustion really affect me on the exam day. I know I need to start ensuring that i get decent minimum hours of sleep the night before but how can I really combat anxiety. I tend to panic in the moment and it paralyses me from seeing any way out
I have enjoyed your "feeling stupid" cards. It helped me realise that fear is my biggest problem of all & that is the problem I need to fix to improve my overall mindset about studying & my career. It is really hard but learning about a a growth mindset helps the improvement.