What is exam technique?
Your exam is a game, learn to play it
Why do I say this?
You have very limited time to write your exam
You get a question you'e never seen
You have to 'gather' as many marks as possible in a limited time
You have to apply knowledge that you're probably not really comfortable with
Your exam is marked by someone who will never see or talk to you. You have one chance to get the examiner to believe you know 'enough' to pass
Know the rules, the guidelines and the tricks of the trade, and your studies will be more effective, and more likely to be converted into marks when it counts the most. Here is some advice that may assist you.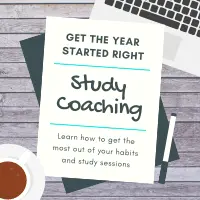 Most students need to change and improve their study habits and exam technique as they progress through their studies.
I work with my study coaching students day-by-day to help them improve their studying, their exam technique and mindset.
What should you think about while you study?
Your goal is to pass
Write this on a piece of paper and stick it on your wall when you study:
"My goal is to pass the question and I don't have to know everything in order to do that"
A mark for something complicated is the same as the mark for something simple
Get those first, then when you've bagged those, you can work on the tough stuff. You are not going to get 'bonus' points for doing the complicated parts instead of the easier ones. If there are marks for easy stuff… GET THEM!
Where are the easy marks?
Presentation and communication marks
Show the examiner HOW you got to the answer. You can get partial marks if you make a mistake along the way
Get the formats down FAST
Never go over time on a question
Statistically, you earn more marks at the beginning of a question than at the end. Why? You'll do the easier parts of each question first, so the last few minutes are spent struggling with the tough stuff. Rather get to the easy stuff for the next question.
Practice this when you're studying. It's a discipline. You have to work on it
Let it go!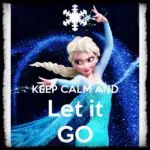 No, you shouldn't be singing the theme song from Frozen… but the concept is the same! If you don't know something, do not spend more than a few seconds staring stupidly at it… MOVE ON. Don't let it simmer in the back of your head, blocking out the thoughts you'll need for the next part.
If you're a perfectionist, read this.
You are writing the exam for the examiner.
The examiner needs to make sense of what you've scrawled in your rushed panic to get the exam finished. If they can't read it, they won't be phoning you to find out what you meant to write.
You won't get ANY marks for questions you haven't attempted
You'll be tempted to 'finish' a question at the expense of the next question. You might get a few more marks for that question, but you WILL get zero for the ones you don't get to at all.
Exam-setting policies generally split the marks on offer in an exam between difficulty levels. 
Exams are designed to be split between easy marks, medium marks, and difficult marks. Try identify these in your studying questions, or past papers, when you're looking at the solutions. Note how many marks there were that were easy (even if you didn't necessarily get them!), medium and tough. Now keep that in mind when you're writing the exam, and look for those easy / medium marks.
Practice the way you'll play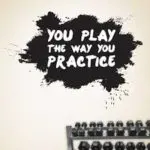 "I'll do it that way in the exam" is a phrase I hear from students ALL the time. This makes me want to pick up their textbook and swat them with it.
If you haven't built the habit in your study time, you're unlikely to pull a rabbit out your hat and get it right in the exam.
One of my common statements to students:
"You wouldn't play cricket to prepare for a rugby match". So don't study one way and then write an exam another.
Allocate the same amount of time to theory as to questions in your study time
We always time our questions, but we never time our theory. That's dangerous because we can spend HOURS lost in theory, and then only do a 20 minute question. Doesn't seem to make sense, does it?!
Bad marks in your study attempts do NOT represent your final exam marks
Unless of course, you spend your time agonising about it instead of getting down to figuring out what's going wrong, and how to fix it.
Conclusion
This is by no means a comprehensive list, but it's a good start, and will definitely help focus your energy where it counts… getting marks in the exam!
Last words of wisdom before I go:
"My goal is to pass the question and I don't have to know everything in order to do that"